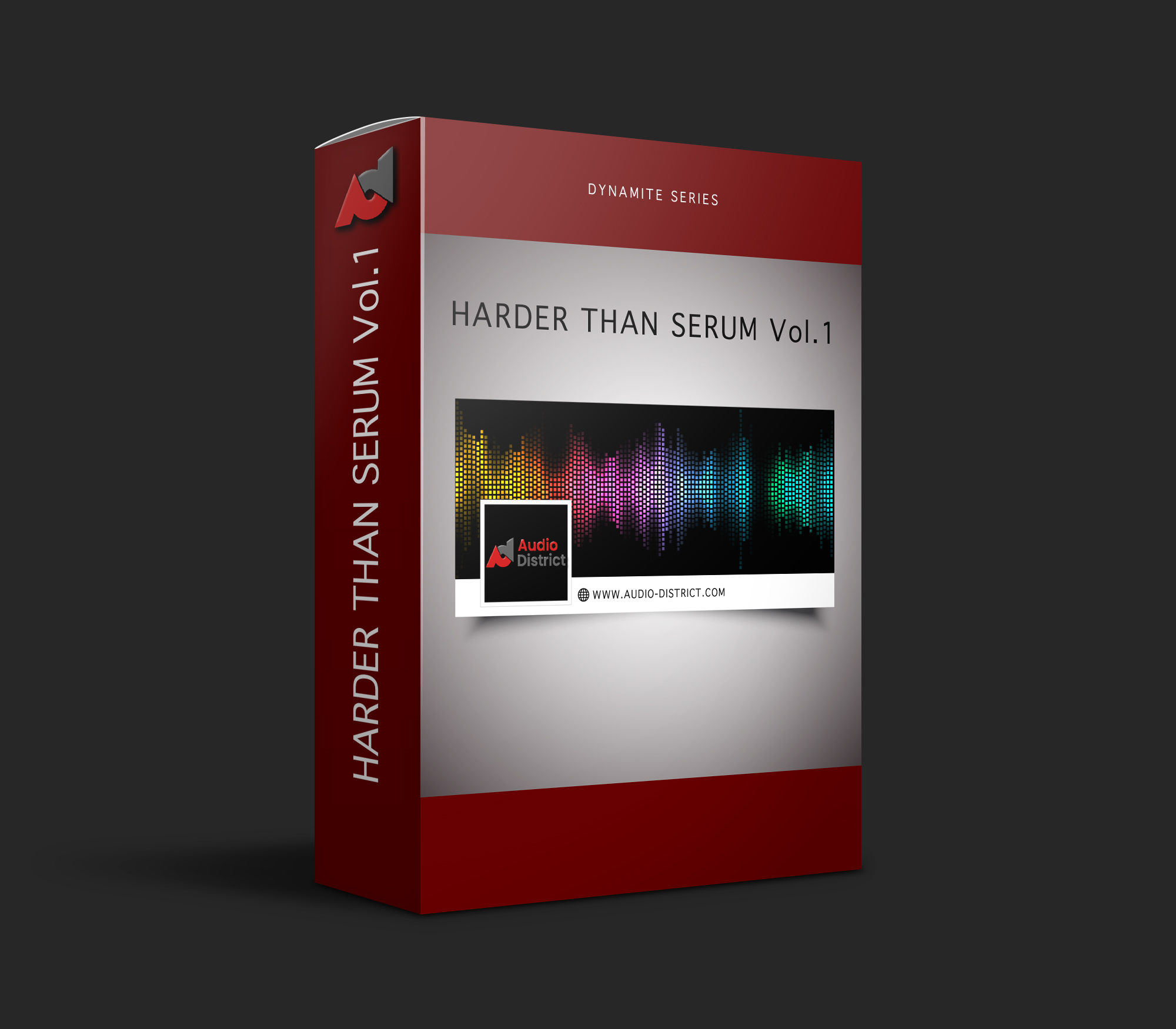 Buy now
Audio District – HARDER THAN SERUM Vol.1
102 Xfer Serum presets build from the ground up.
Presets made from the ground up and geared for all you hard heads
For all styles incl Drum & Bass, EDM, Techno, Hardcore, Hardstyle and many other styles.
Quality patches with the freedom to adjust it to your taste.
22 Hard Kick Drums
Incl.

14 Kick Hard

4 Kick layers

4 EDM Kicks
22 Screetches
34 Lead sounds (for Anthem Melodies)
Incl. 

20 Hard Leads

10 Leads

4 Plucks


4 Tensions
10 Dirty Basslines
10 FX Sounds
Incl. 

6 Impacts

2 Risers 

2 Wooshes
2 Cubase Projects of the DEMO songs.
770+ Preset Samples (Multi Sampled) ESX (LOGIC) and NKI (KONTAKT FORMAT) included.
440 Macro's
12 Noises Custom made from analogue gear.
BONUS incl
1x Hardware Waldorf Q+ main Lead patch in NKI (KONTAKT FORMAT)
4x Hardware Waldorf Q+ Soft Screetches patch in NKI (KONTAKT FORMAT)
– Virtual Instrument Xfer Serum not included.

Contact: bart@audio-district.com